Can I cook foods other than pizza in my oven?
Anything you can make in a traditional home oven you can make in a Forno Classico pizza oven! You are only limited by imagination. You can cook delicious breads, steaks, roast chicken, baked pasta and many other dishes.
How long does it take to heat up a Forno Classico wood burning pizza oven?
It takes approximately 45 minutes to reach a temperature of 1000°F degrees and begin cooking.
What are the best tools to use in my pizza oven?
You will need three essential tools. First, a pizza peel. They are typically made of aluminum or wood and the material is a personal choice. The peel will help you move the pizza from the countertop to the oven. Second, you need a pizza turner (palino), a 6-8 inch stainless steel disk that helps you turn the pizza while it is cooking in the oven. And finally, the brass pizza brush to clear the ash off the oven floor.
What specials pots or pans do I need to cook other foods in my pizza oven?
The pots and pans used in the oven must be heat resistant to 800 – 1000°F. The best examples are terra cotta and cast iron to use in your oven.
How long does it take to cook a pizza in a wood fired oven?
Cooking pizza to perfection means placing it on a very hot oven floor at a temperature of
650 – 750 °F. Baked at this high temperature pizza in the Forno Classico pizza oven will take about 1-2 minutes to fully bake.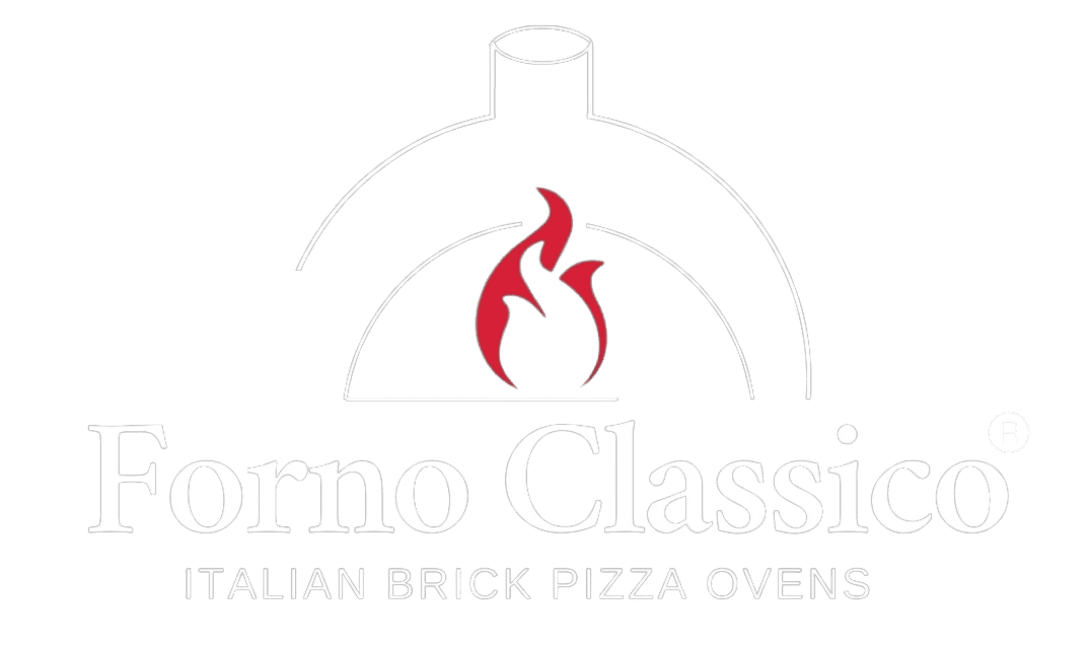 Hours
Monday - Friday:
By Appointment Only. 
Holidays: Closed