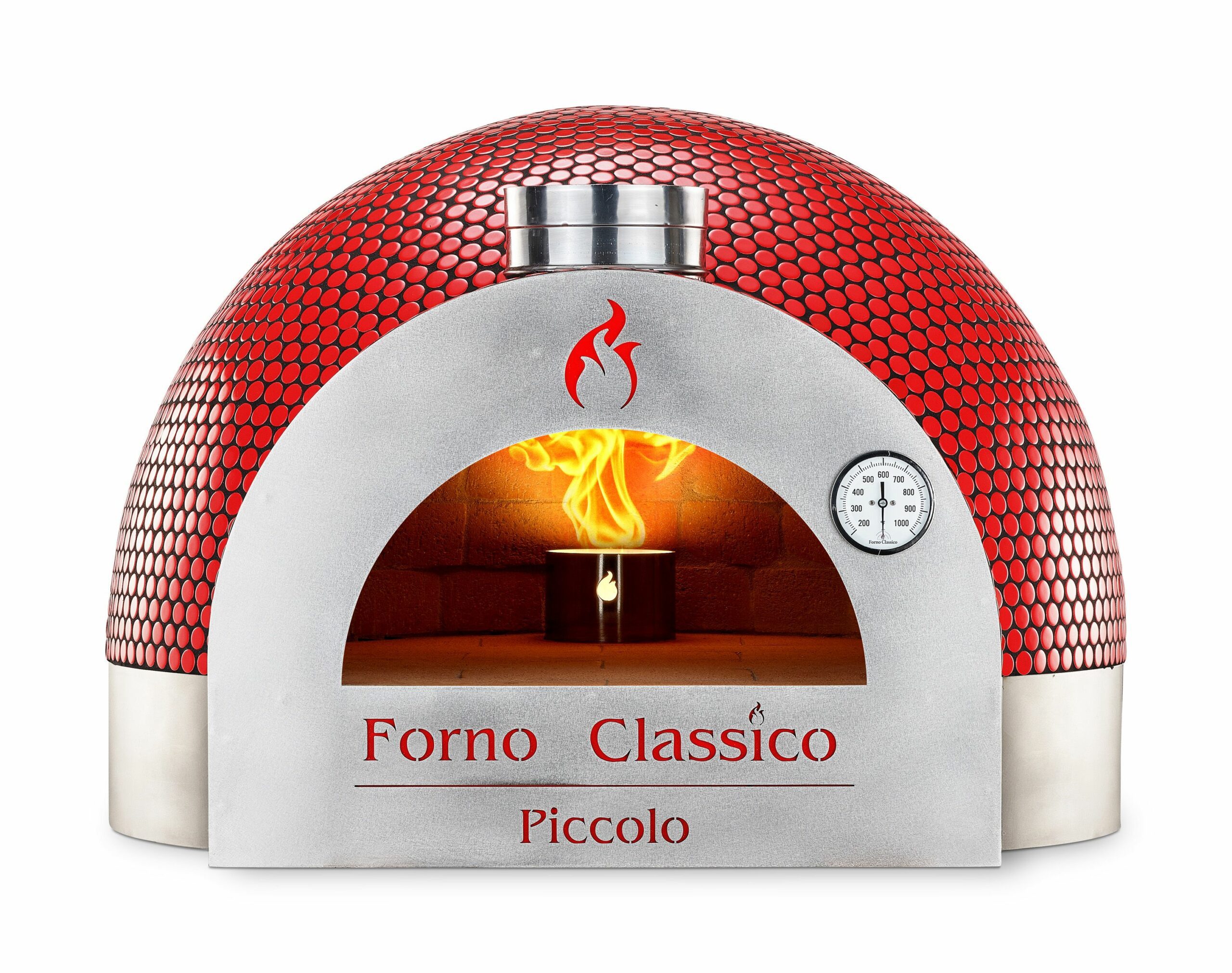 Piccolo 65
Piccolo means "the little one" in Italian. The Piccolo is small only in size. It takes after its big brothers, the Napoli line of ovens. Piccolo 65 residential brick oven, is a great brick oven! It is made of the same natural brick with commercial-grade components and parts, and it performs at peak capacity. It took Giuseppe three years to design this sleek and efficient model and to receive certification. It was an engineering challenge to apply the principles from making larger ovens to creating this compact residential gem. The top-of-the-line CSA certification means that the Piccolo has met rigorous environmental and safety standards.
If you love to make pizza either for a small family or a large gathering, this is the oven for you. It takes only 45 minutes to reach its maximum temperature of 1,000 degrees F. It makes up to two pizzas at a time—but with a cooking time of only one minute, you can fire up as many pizzas as you need. In fact, your kids and guests will beg you to slow down and take a breather! And remember, you can cook roasts, bread, vegetables—anything in this oven when you want a crispy exterior and a moist interior. For the home chef, this oven is easy to install: at only 900 compact pounds, this oven can be placed anywhere outside. There is no electricity involved. You can use propane or gas—and wood for flavor—to fire it up. And, as the centerpiece of your outdoor living, you can choose from 20 standard colors or customize your order. Moving? Take the little one with you!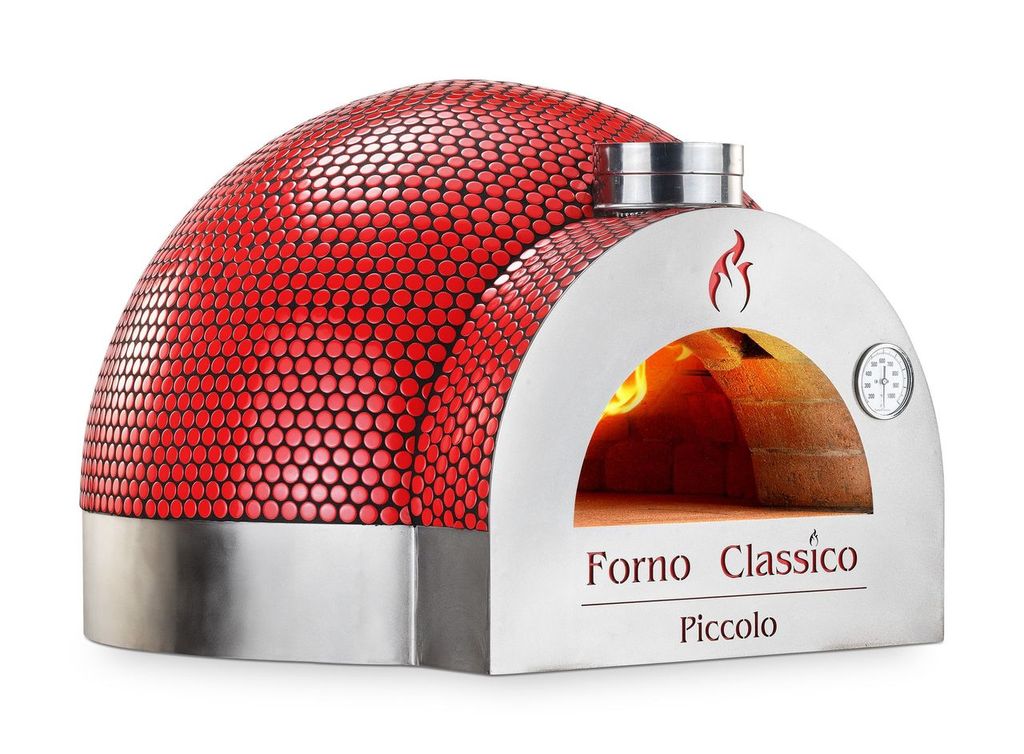 Forno Classico Piccolo
Oven Features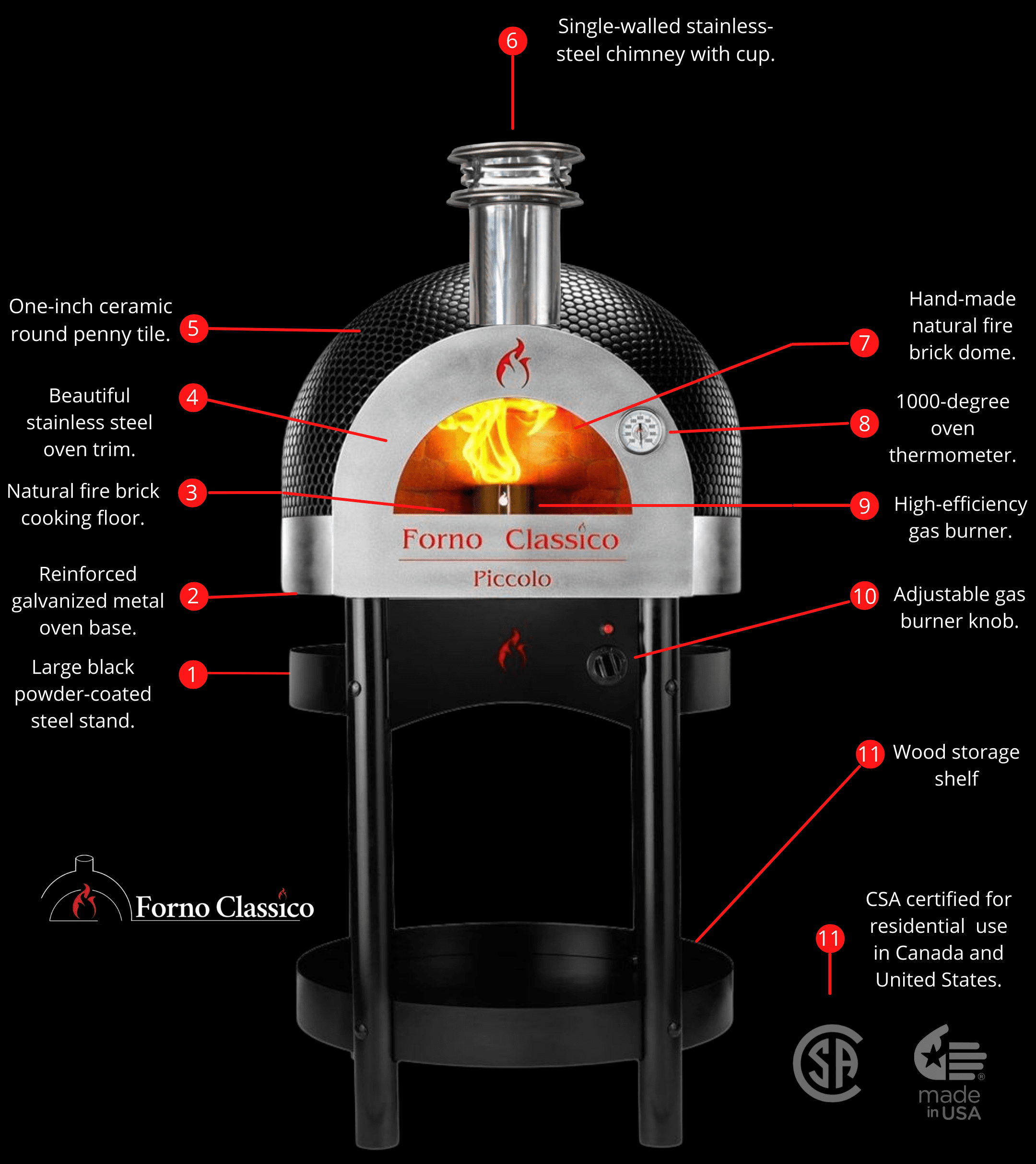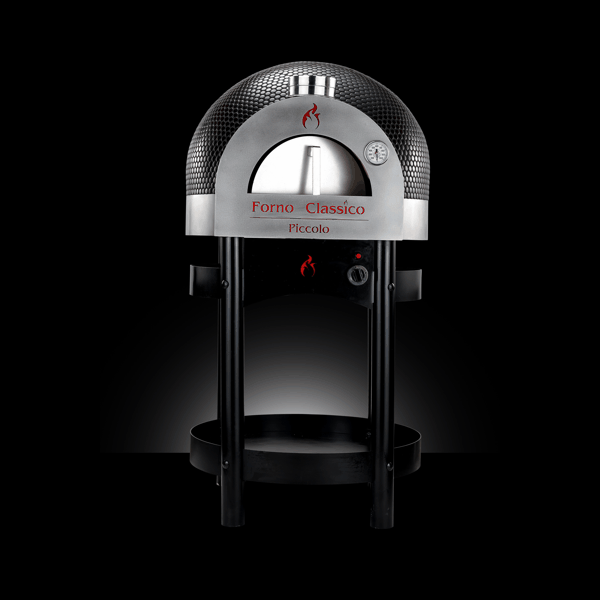 Forno Classico Piccolo 65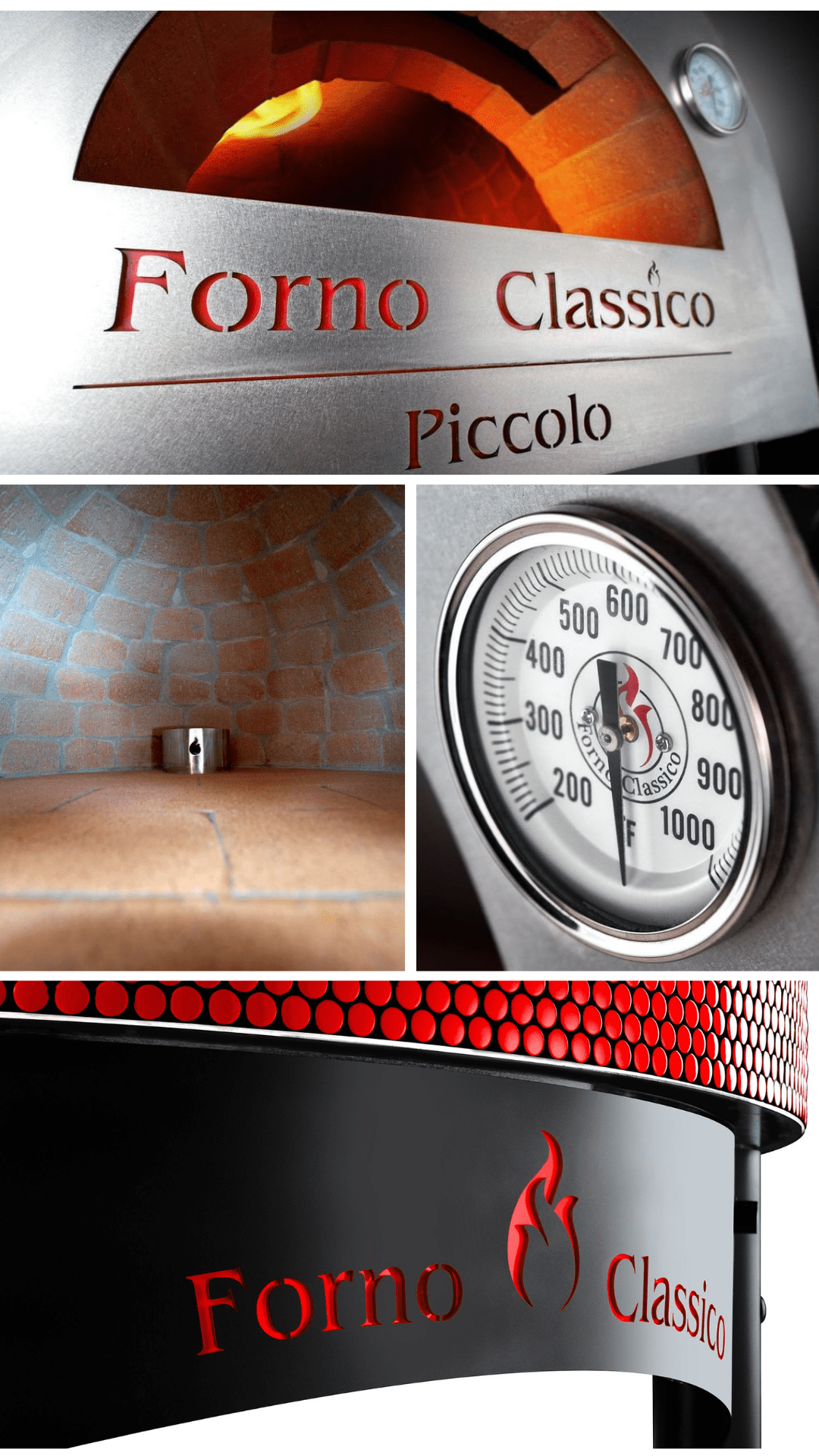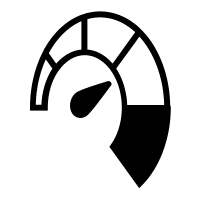 Fast Cooking Temperature
Low dome design requires only one minute to cook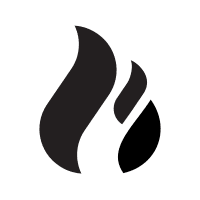 Gas Efficiency
Only 35,000 BTU required to reach 1000 degrees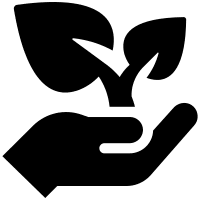 Building With Natural Product
We use all natural products in the building of our ovens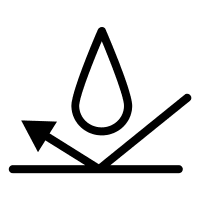 Water Approved
Design and listed for indoor and outdoor installation

Use Wood And Gas Combo
Our hybrid design allows the use of both wood and gas for maximum performance

Insulation
Superior insulating materials used to create excellent performance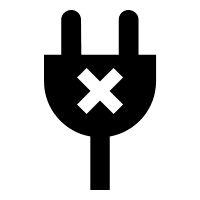 No Electricity Required
Our oven can be installed without any electricity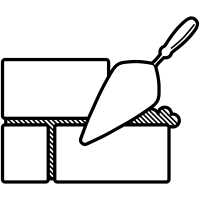 All Natural Fire Brick
We use natural firebrick in our ovens to provide the most efficient heating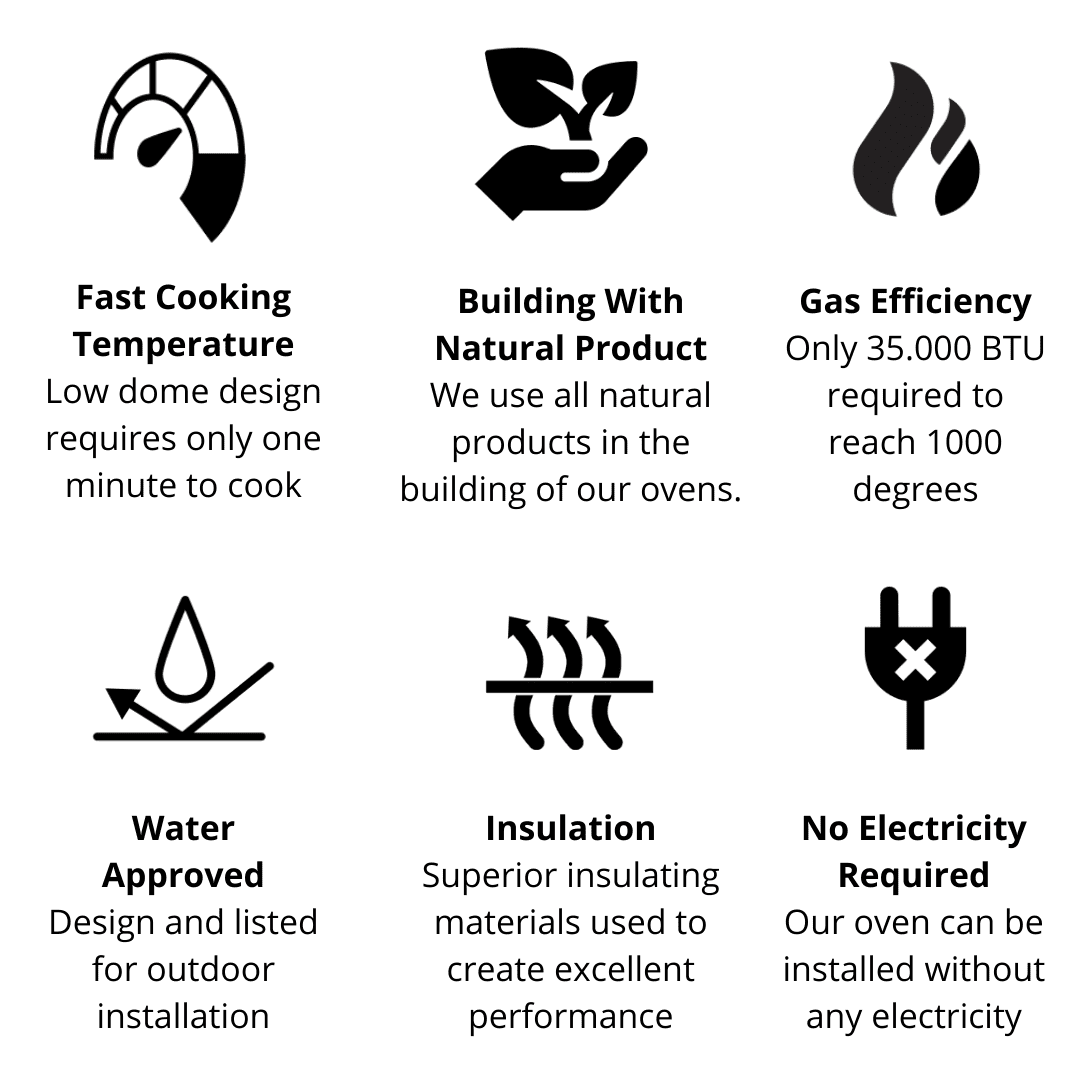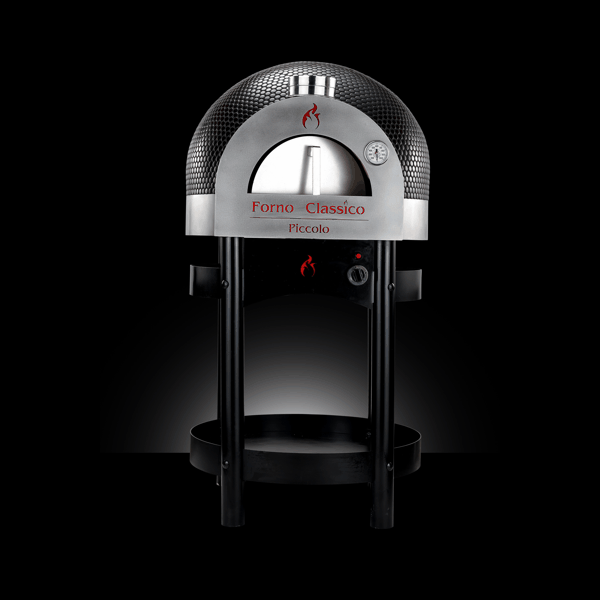 Forno Classico Hybrid Gas/Wood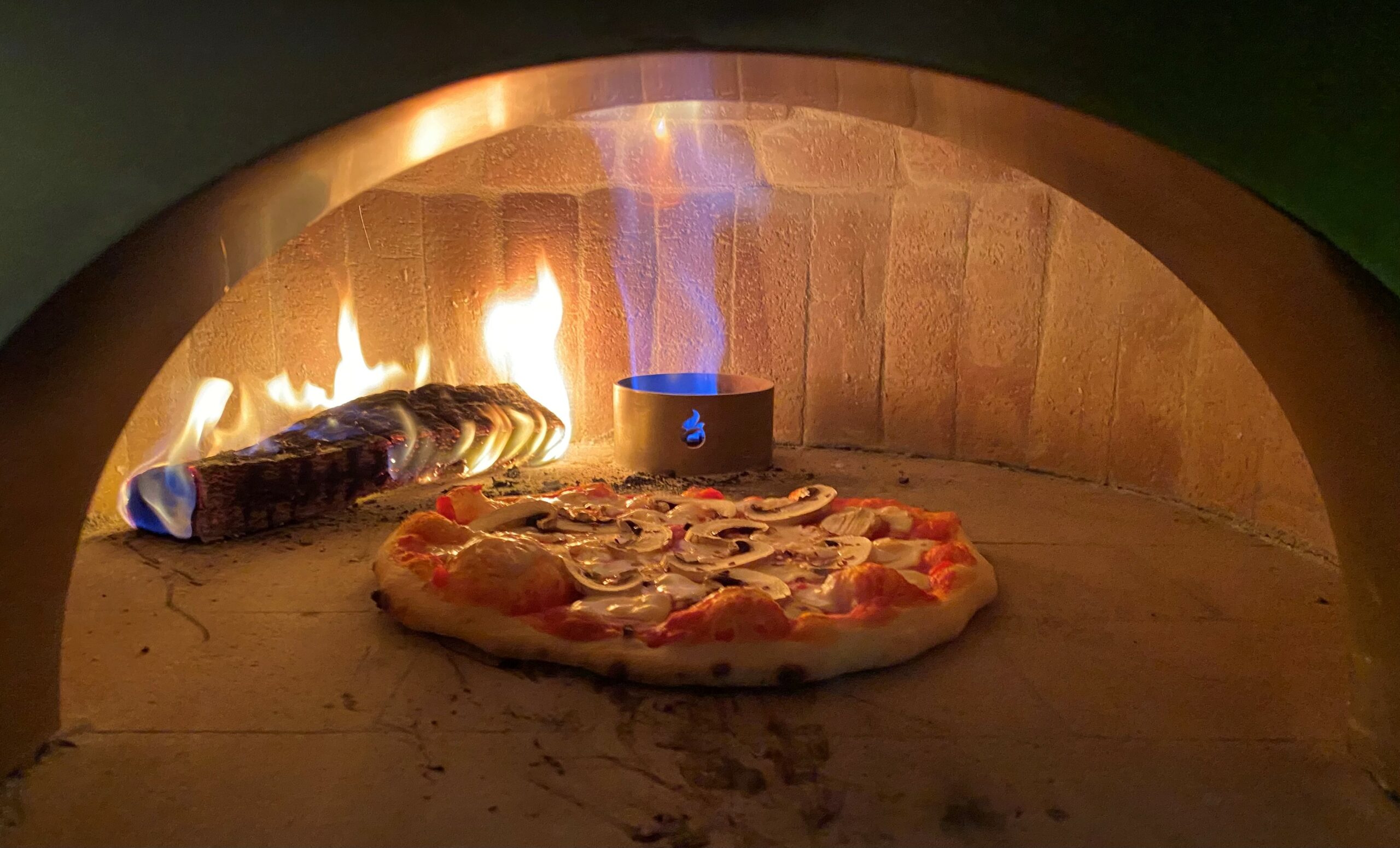 Compared To The Competition..
Actually, there is no competition! The Piccolo far surpasses the quality and results of any other small pizza oven. Why? The brick cooking floor and the brick dome of the Piccolo guarantee consistently perfect pizzas every time…just like in the best professional pizzerias. Only in a solid, heavy-duty oven can you produce pizza in which both the top and bottom are cooked to perfection in just one minute! While most people focus on the top of the pizza, the bottom is just as important—it must be cooked in sync with the top to produce the crunchy consistency that says "perfect pizza."
Other small ovens are made with stainless steel, which generally produce "mushy-bottom" pizzas despite how long you cook them. The cooking process lacks consistency. When you turn these ovens off, they lose heat immediately. This means that you cannot use your oven for other purposes. With the Piccolo, you can cook anything in a cast-iron pan—from steak to chicken, from fish to vegetables. And once the pizza party is over, you can turn off the flame in the Piccolo and bake bread. You can't do this in a stainless-steel oven. If you keep the flame on, it will burn the bread.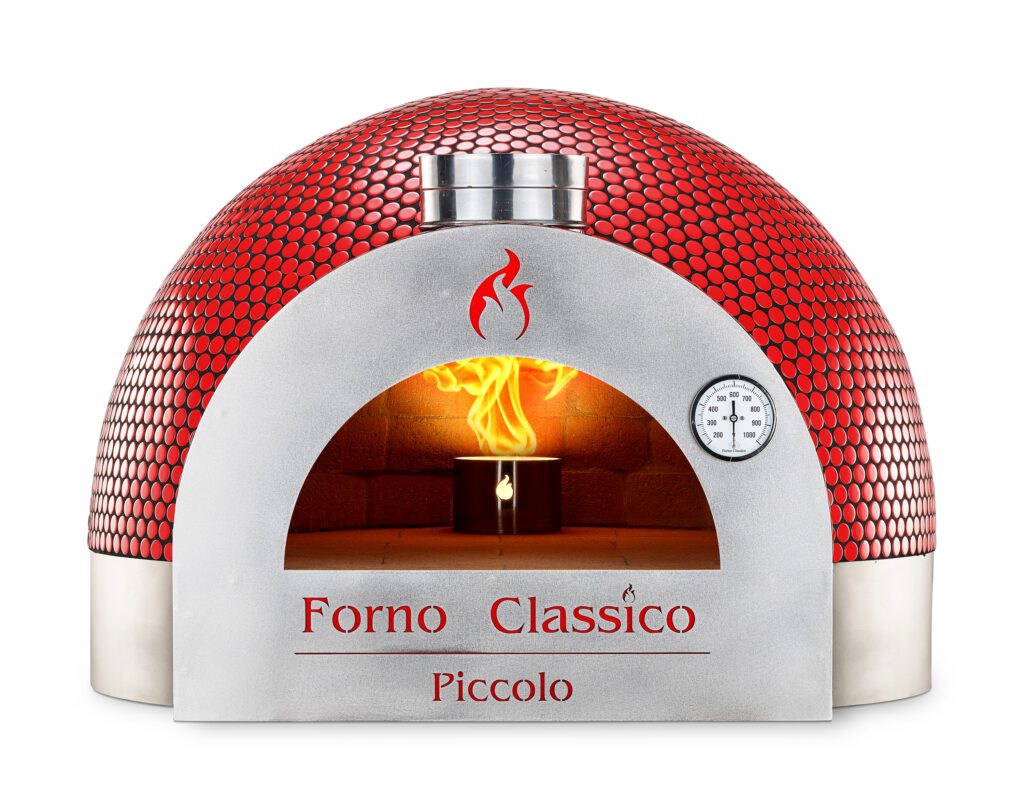 Order your custom Picco 65 brick oven now! The piccolo 65 oven is custom built when ordered and comes standard as a wood/gas hybrid oven. This allows for the very best cooking experience.
Custom cooking bricks are hand cut and formed to create a perfect design creating the perfect cooking conditions. Because all Forno Classico ovens are custom built after ordering, please allow three weeks for fabrication and an additional 1 to 2 weeks for shipping. Dimensions and Food Capacity THE PERFECT PIZZA IN 90 SECONDS
Installation Manual / Brochures
Oven Specifications
Low Dome Brick Construction Ideal for Pizza Napoletana
Every Brick Custom Cut
Keystone Construction for Ultimate Stability and Strength
2" Firebrick Cooking Floor
2" Firebrick Dome Thickness
2" Cooking Floor Insulation
All Brick Construction
Stainless Steel Chimney Connector
Oven Temperature 100-1000+F
Stainless Steel Fascia
Stainless Steel Door
Bi-Metal Thermometer 200/1000+F
Certified by the CSA US and Canada
Piccolo 65 Pizza Oven Includes
Stainless Steel Door
Bi-Metal Thermometer 200/1000+F
Mosaic tile
Stainless Steel Chimney with cap
Steel Stand

option available;

Stainless Steel Fascia and Oven Lip
Certified by the CSA US and Canada
Piccolo 65 Gas Burner Kit Includes:
Liquid Propane – 30,000 BTUs
Natural Gas – 35,000 BTUs
Flame control system with pilot, low, and high flame settings;
Stainless steel guard to protect burner;
Remote thermocouple with wire and gauge;
Gas valve control with flame regulator
Dimensions
Piccolo 65 
Cooking Floor Dimension: 26" x 30′

External Size: 34"x 34"

Weight: 500 lbs
Price
The Piccolo 65 
Sale Price Starting at $4,990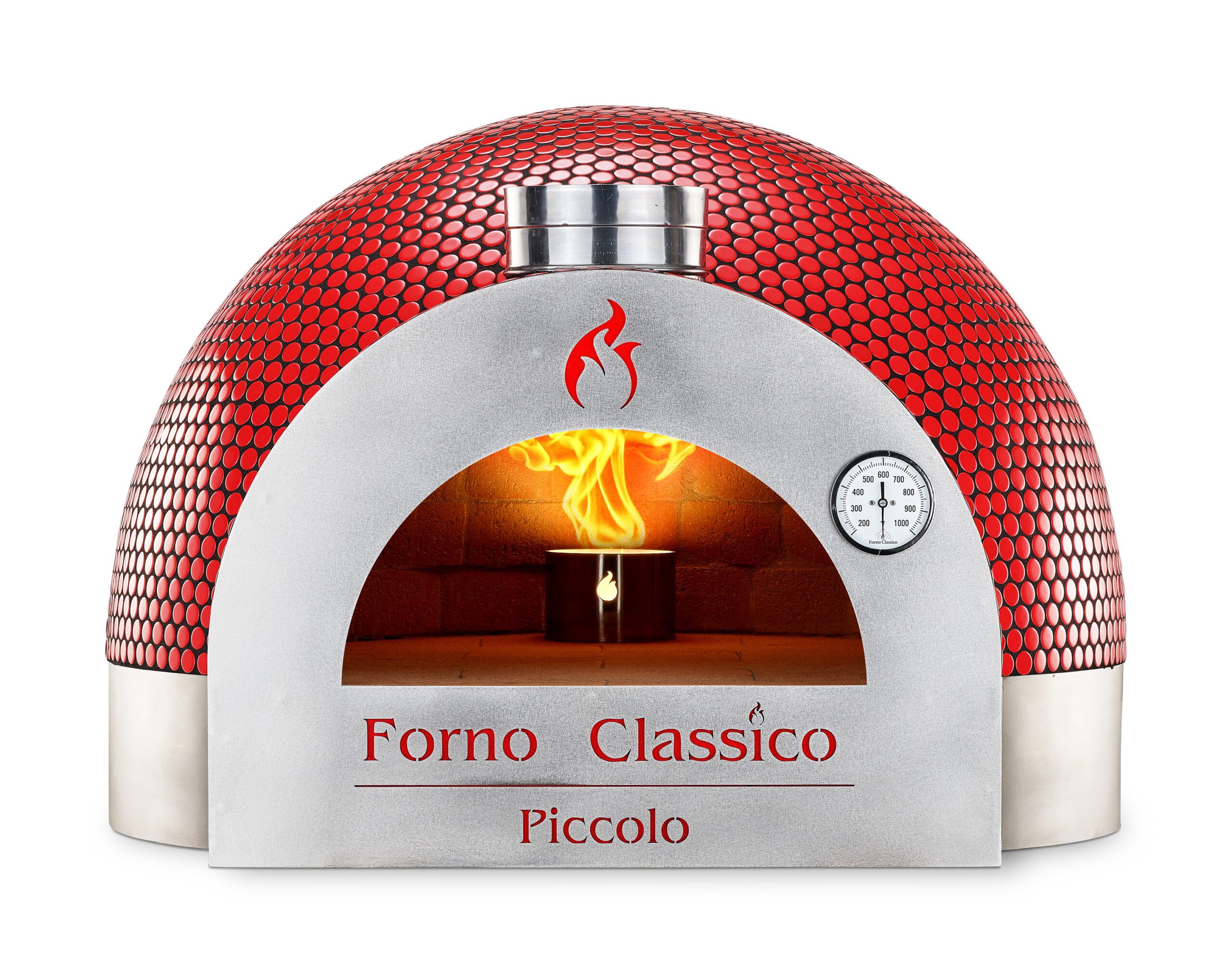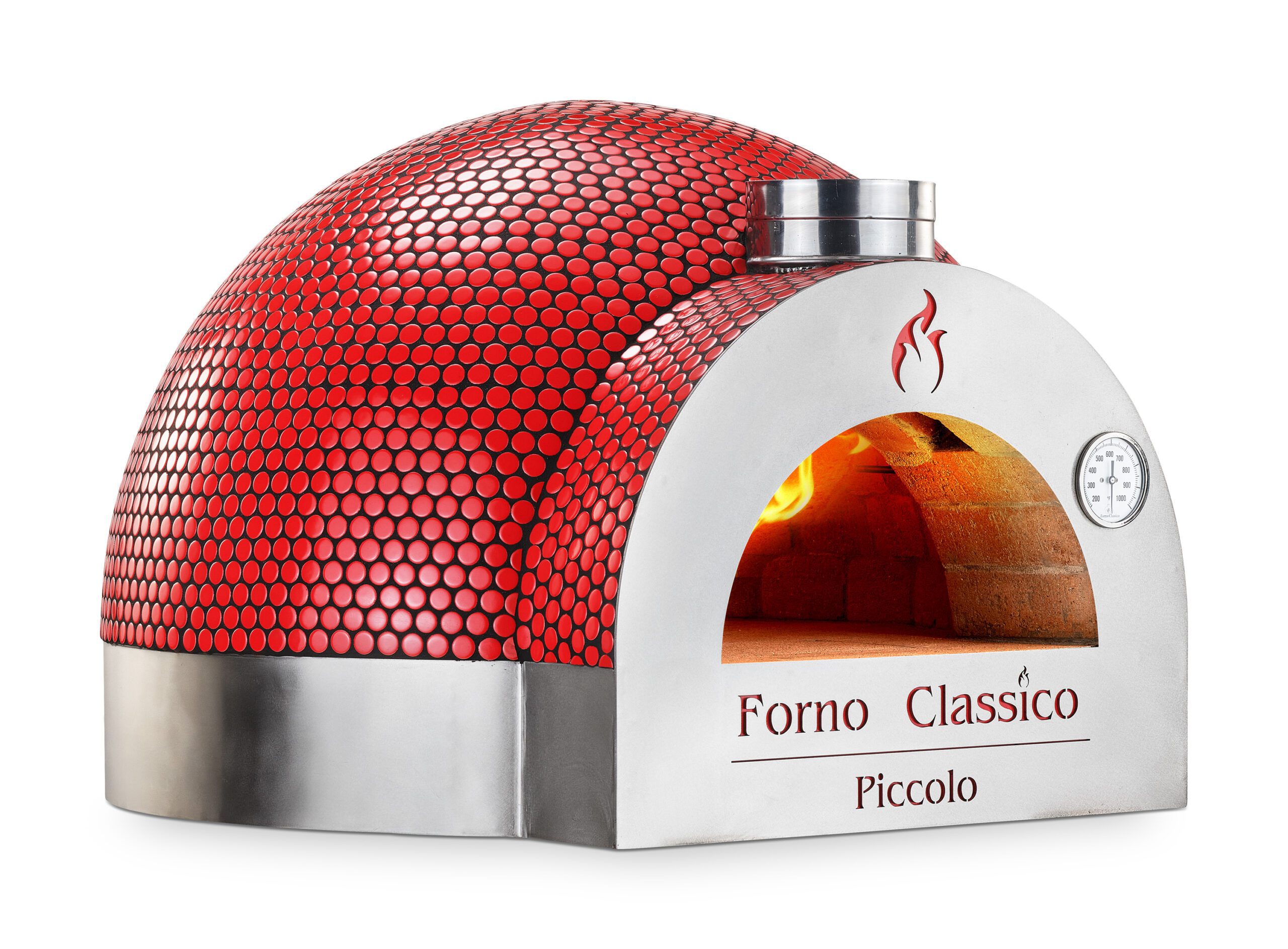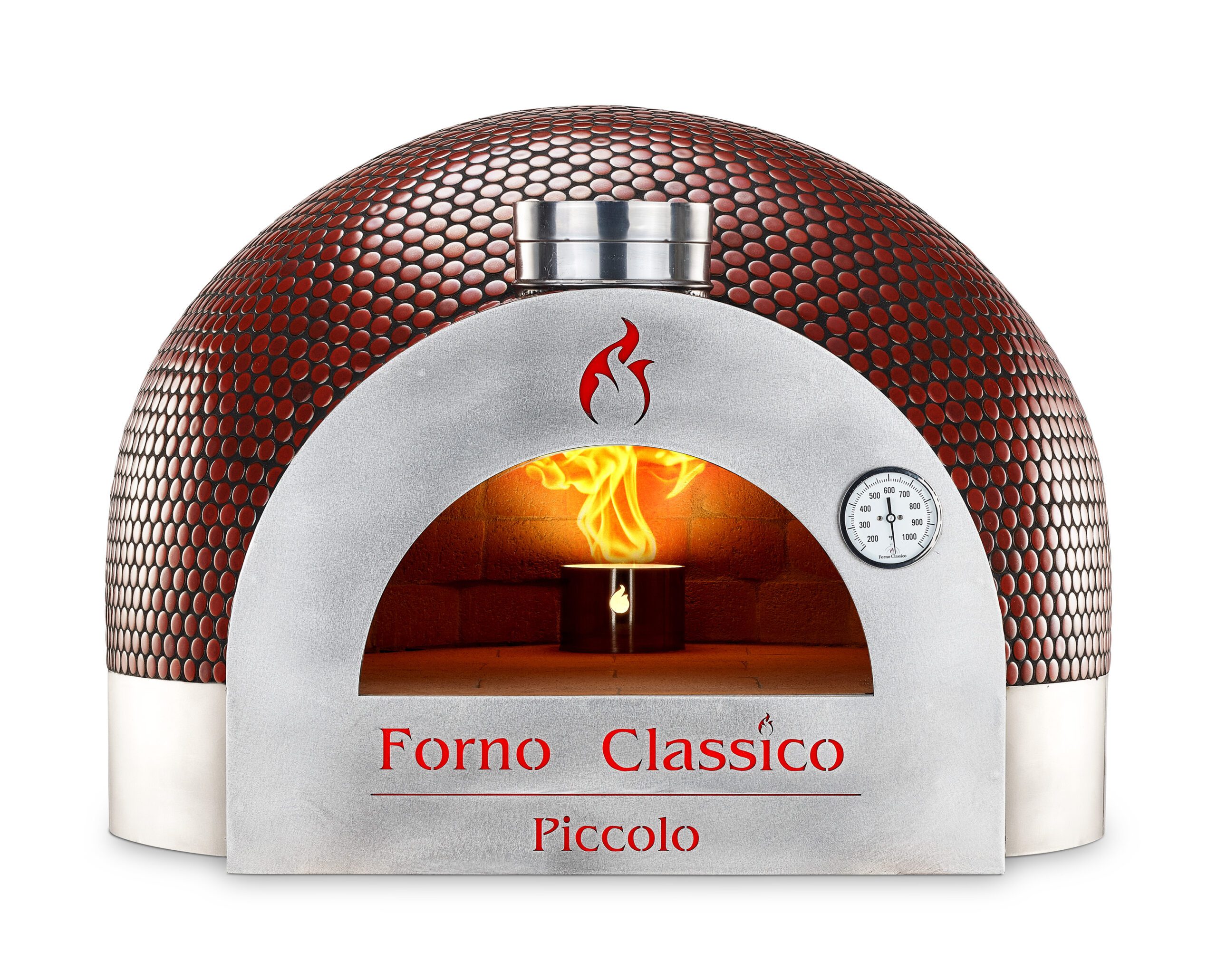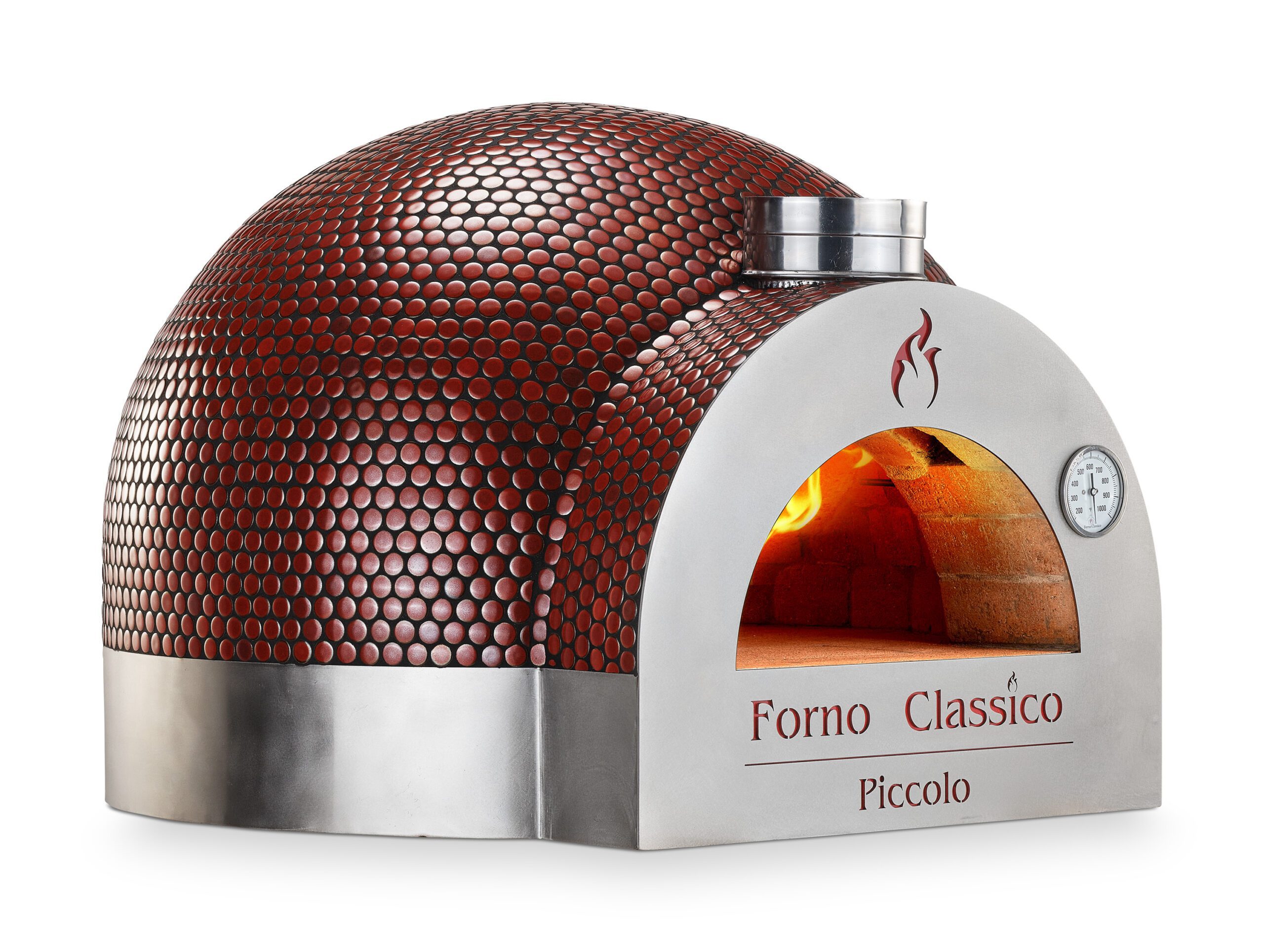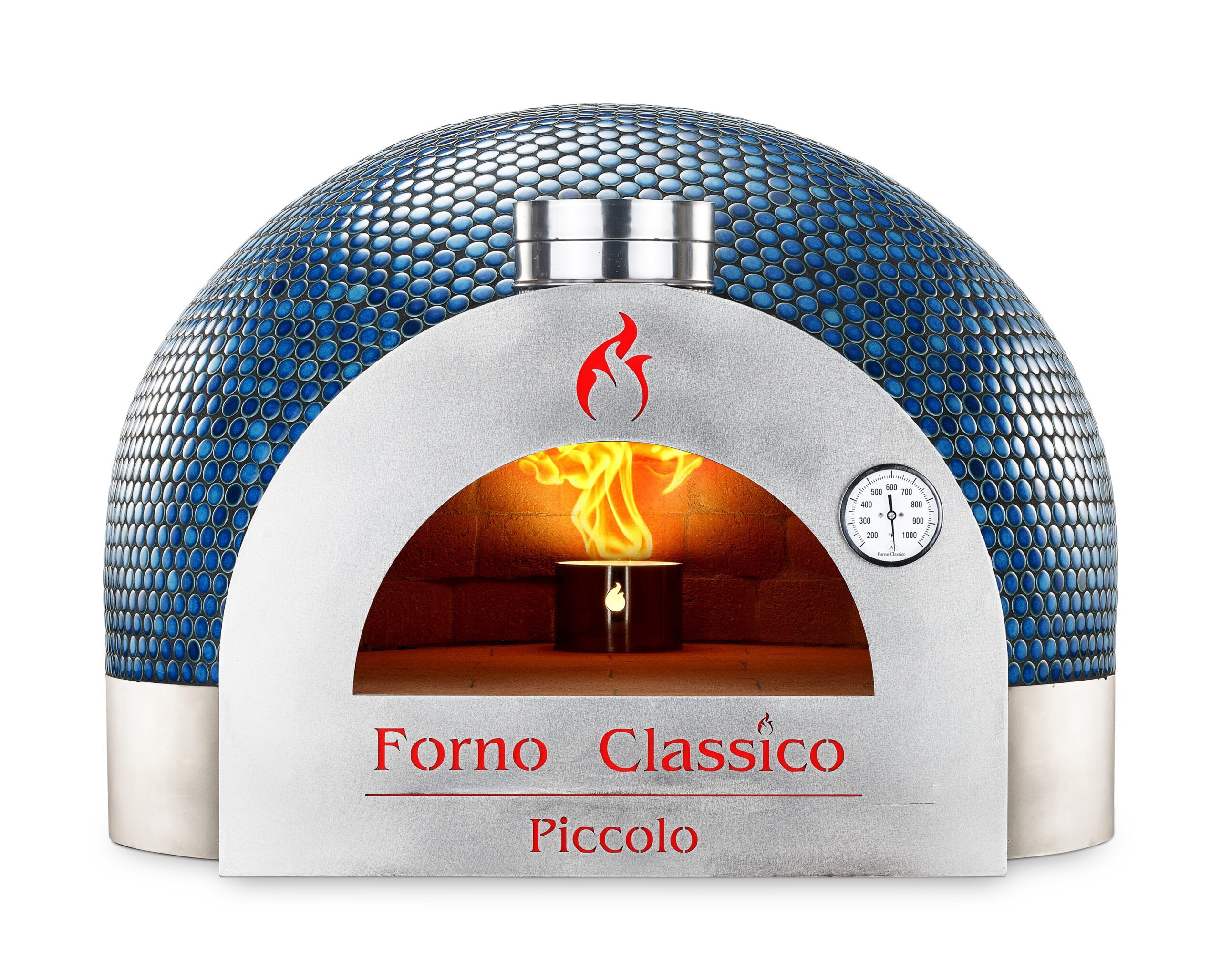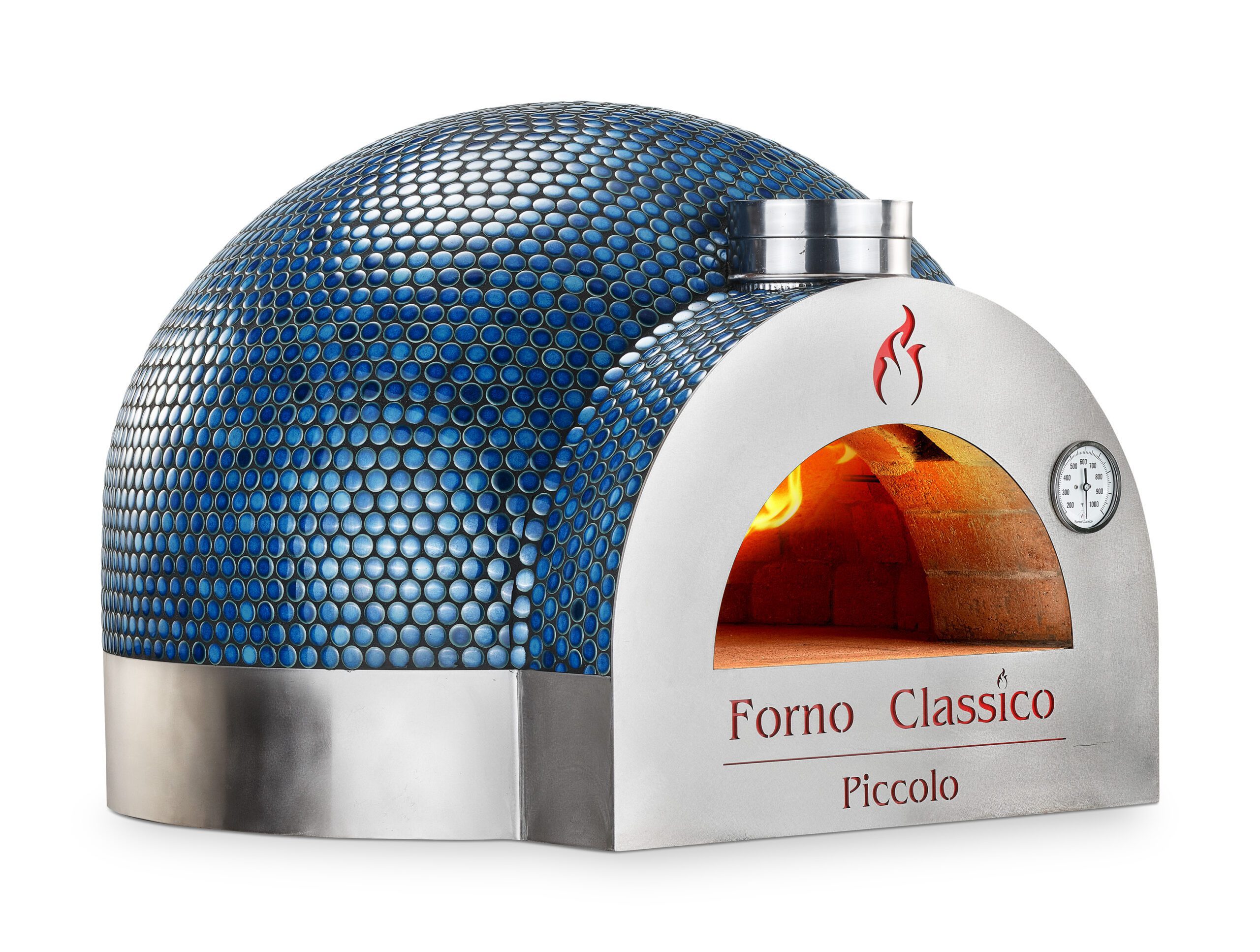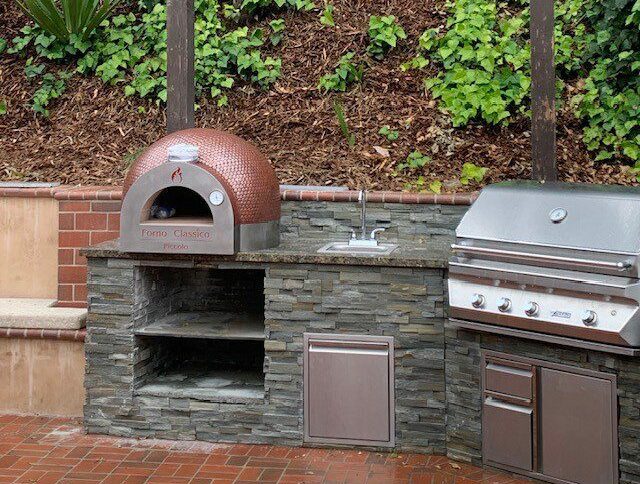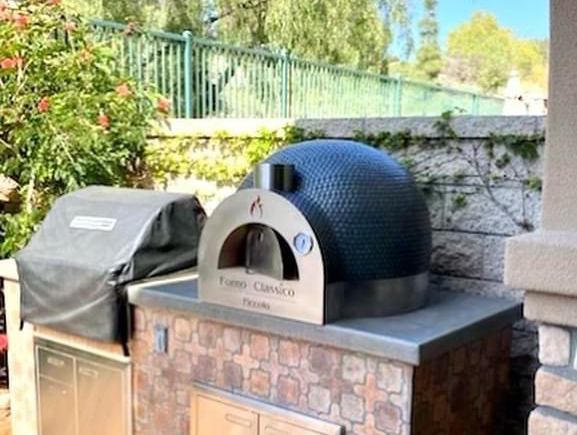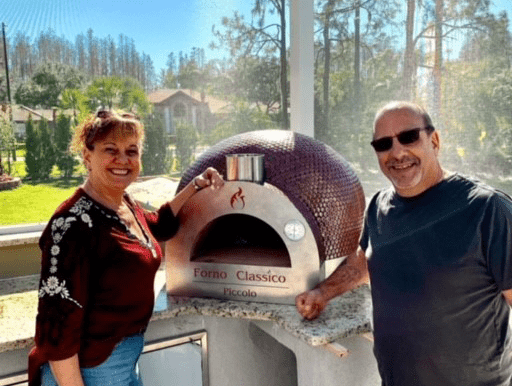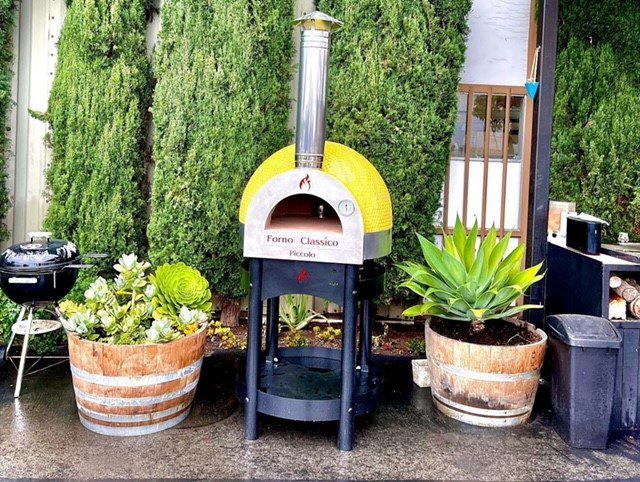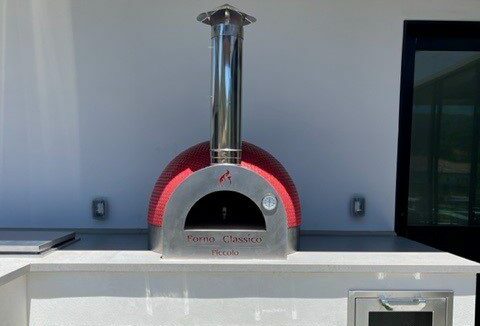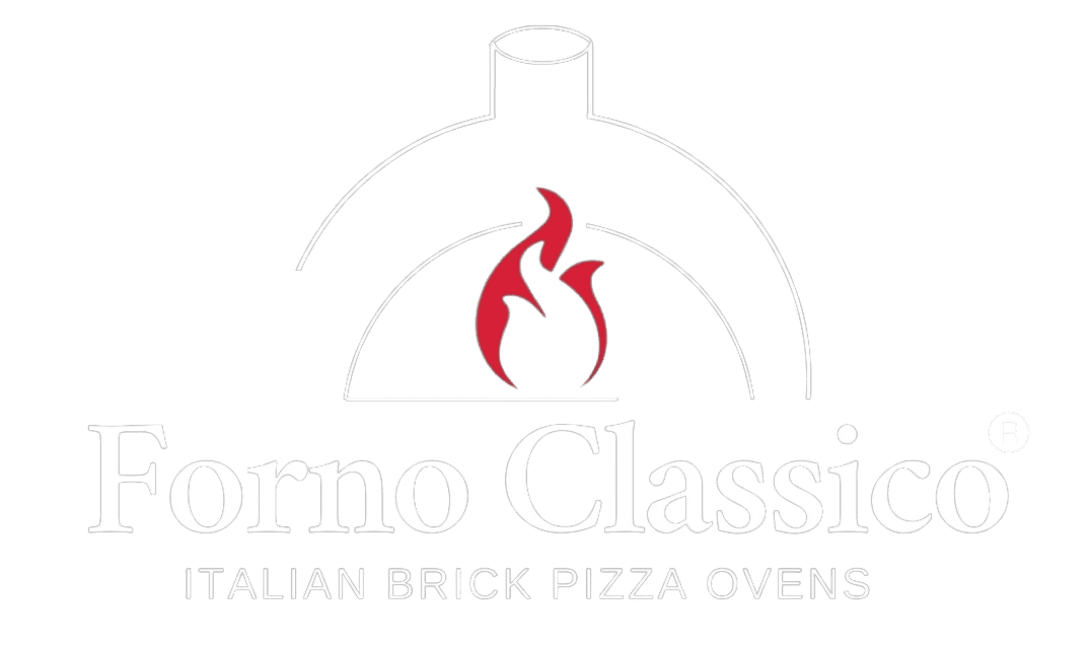 Hours
Monday - Friday:
By Appointment Only. 
Holidays: Closed