This is your "go to" pizza recipe always – today and forever. My personal recipe with step-by-step instructions can turn you into a pizzaiolo! Start your dough in the morning and let it proof, also known as rising, throughout the day. Facciamo la pizza!
Servings
Four 10″ inch pizzas
1 envelope active dry yeast (about 2 1/4 tsp)

2 cups warm water
About 5 – 5 1/2 cups OO Flour

2 tsp salt

Extra Virgin Olive Oil
Yes – OO flour does make a difference! It's the finest grade of flour in Italy and most of the gluten has been removed. It makes the pizza light, soft, and thin.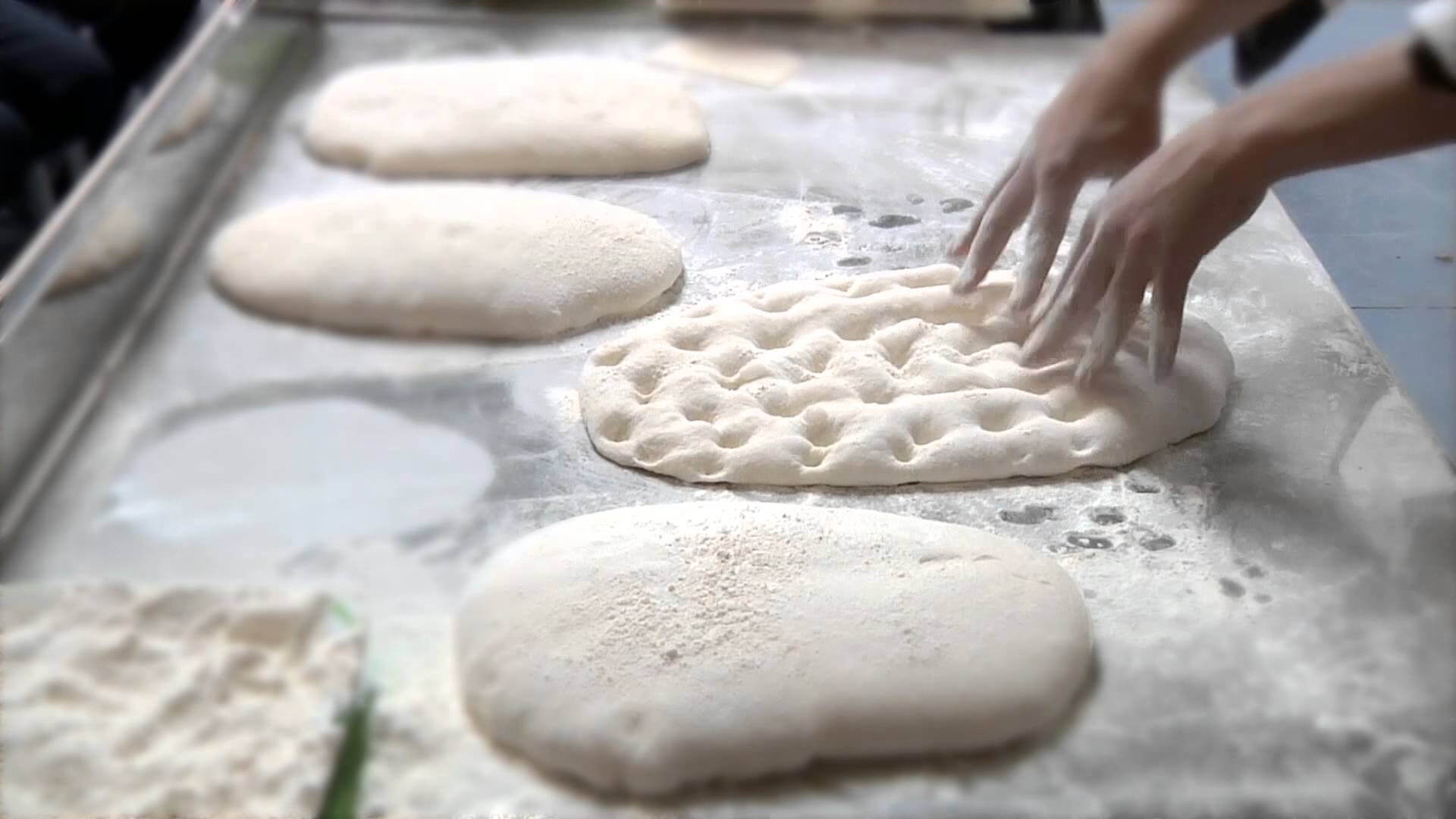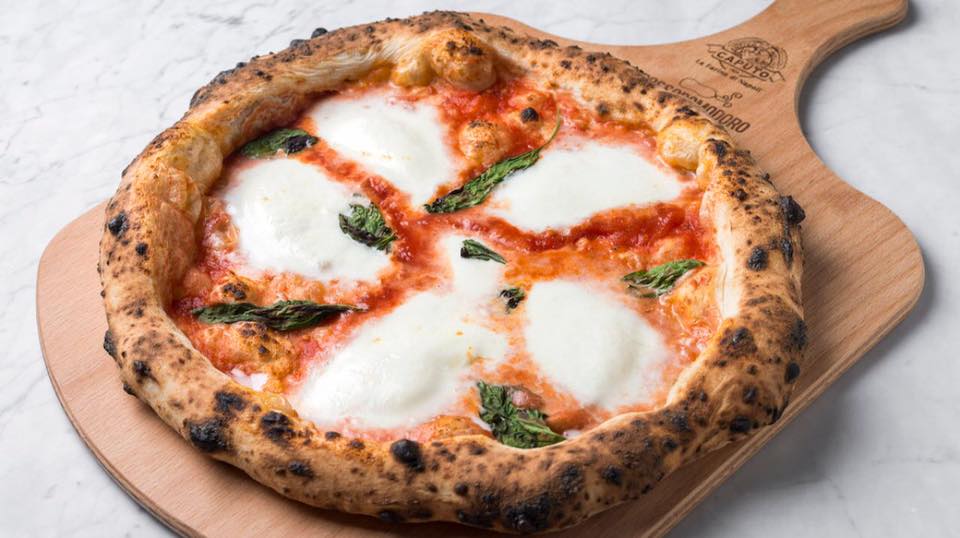 Step by Step Instructions
Step 1
Make sure your yeast is alive and well! Mix one envelope of yeast with warm water in a large bowl and give it a little stir so it dissolves. Allow it to sit for about 10-20 minutes and it will come to life.
Step 3
Add about 2 more cups of the flour, remember this is not an exact process so trust yourself and let your hands work the flour into the dough – working it in gently, bello e facile (nice and easy). Your dough is your baby, treat it that way. This is where you add the salt, right now, add it in.
Step 5
You're now ready to liberare l'impasto (free the dough)! Place the dough on a floured work surface (a wooden board or countertop will work) and begin to work the dough. Here we get a little rougher! Smack the dough on to the work area and start to stretch it first by dragging it toward you with one hand and then forcing it away from you with the heel of the your palm on the opposite hand. You will be stretching and pressing the dough back and forth into itself. Do this about a dozen times until the dough is easier to work with and less sticky – it should be bello e liscio (nice and smooth) – work your dough no longer than about 15-20 minutes.
Step 7
The dough is now ready! Flour your work surface and place the dough into the flour coating both sides. With your two hands in front of you, open wide, palms facing away, make an "X" with your thumbs crossing them over each other. With your thumbs still crossed, now move your fingers to cross over each other. Place the top half of your fingers on the dough and begin to work from the bottom of the dough (closest to you) and work to the "top" of the dough, pressing down gently. Turn the dough 90 degrees and repeat. Flip the dough over and repeat the same process.
Lightly flour your pizza peel. Take the edges of the dough and slide it on to the peel. Once it's on the peel, shape the edges of the dough by gently pinching it between your thumb and index finger and pulling it to make it as round as possible.
Step 2
Gently stir in about 3 cups of flour into the bowl with the water and the yeast, working slowly and carefully until you get a nice smooth consistency – this gives the yeast and the flour time to join together without forcing them.
Step 4
At this point you may need to add some more flour quanto basta (as needed) about 1/4 to 1/2 cup of flour – do it slowly adding only about a handful at a time (about 1 tbsp) and continue mixing using your hands until you feel and see the dough pull away from the sides of the bowl and it no longer sticks to your hands.
Step 6
With your hands make the dough into a ball. Lightly grease a clean large bowl with olive oil and wipe the dough around the inside of the bowl to cover it with olive oil. Place the dough inside the bowl and tightly cover the bowl with plastic wrap and place it in a warm spot to sit for 20 minutes.
You're ready to staglio impasto (cut the dough). Place it on your floured work area and with a sharp knife cut the dough into into four equal mounds (approximately 8 ounces). Carefully roll each one into a ball and sprinkle with flour. Again, cover them with plastic wrap and give a one inch allowance around each. Allow them to proof again for 8 hours or until they double in size.
You can use the dough immediately, refrigerate it up to 24 hours or freeze the dough for up to two weeks